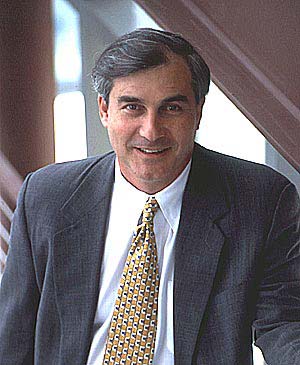 Andrew Gellis Biography
Andrew Gellis is the President and CEO of Cinevest, a production entity recently formed to work in all media and formats.
Through December 31st, 2001, Mr. Gellis was Senior Vice President, Film and Distribution at the IMAX Corporation, a position he held for six years. In his post at Imax, he was responsible for initiating, developing, and creating the Company's film product. While overseeing the Company's filmmaking efforts, he pioneered the development of dramatic, narrative filmmaking in the 1570 IMAX format in both 2D and 3D, and pushed the boundaries of traditional documentary filmmaking. He is recognized worldwide for his accomplishments and regarded as a true leader in the large format industry. Mr. Gellis is currently the President of the Large Format Cinema Association (LFCA).
Mr. Gellis was Writer and Executive Producer of T-Rex: Back to the Cretaceous, at $87 million dollars and counting, the highest grossing 3D film in history. He Executive Produced the recently released films Spacestation, China: The Panda Adventure, as well as the documentary film Galapagos, a co-production with the Smithsonian, Mandalay Pictures, and the National Science Foundation. Other films he Executive Produced for IMAX include The IMAX Nutcracker, Mission to Mir, and The Hidden Dimension. During his tenure, he provided production oversight and services and supervised Imax's distribution participation in such releases as Extreme, Island of the Sharks, Discovery's Africa's Elephant Kingdom, L5: First City in Space, and the upcoming Horses – The Story of Equus.
Filmography at IMAX Corporation:
Prior to joining Imax, Mr. Gellis had a four-year affiliation with Sony Corporation. As a Producer for Sony Pictures Entertainment he developed the business plan and strategy for the company's entrance into Large Format (1570) filmmaking. Under the Columbia Pictures umbrella, he wrote and produced the highly acclaimed Imax 3D film Across the Sea of Time for the flagship Sony/IMAX theater at Lincoln Square in New York City. The film, released by Sony Pictures Classics, is recognized as the best of IMAX 3D story-telling and has grossed in excess of $8 million dollars in that one theater alone, and over $38 million dollars worldwide.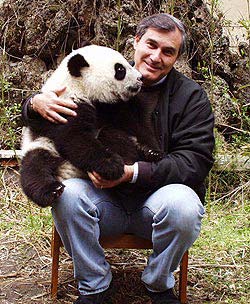 No stranger to the world of IMAX, Gellis produced the documentary film, Hidden Hawaii, in 1990 for Destination Cinema and the Honolulu-based IMAX Theater. His first venture into large-format film was with the 1570 documentary film Niagara: Miracles, Myths & Magic, a film he supervised in his role as production Senior Vice-President at Cinema Group, where he worked from 1986-87.
As head of his own production company, Andrew Gellis Productions, Inc., he has written, developed, and produced film projects in all formats for a wide variety of studios and production entities. He was the Executive Producer of Grandview, USA, a CBS Theatrical Production released by Warner Bros, starring Jamie Lee Curtis, Patrick Swayze, and C. Thomas Howell. In addition to serving as a production executive at CBS Films, Inc., he was also a studio-based producer at 20th Century Fox.
A Harvard alumnus, Gellis began his career in the newsroom at WCBS-TV in New York City. While at the J. Michael Bloom Talent Agency, he founded and headed the agency's literary department first in New York, and then in Los Angeles. He represented actors, writers, and directors for film, television, and stage and was responsible for discovering and nurturing such Broadway shows as The 1940's Radio Hour, and the Tony Award winning shows Agnes of God and Torch Song Trilogy.
Member of the Academy of Motion Picture Arts and Sciences (AMPAS)
Large Format Cinema Asociation -- President (2004-2006)